About Us
Steel Source Construction or SSC, for short, is a California based manufacturer with a long history in the Bay Area.  Established Steel Source Co. in 2000 we are the sole manufacturer of the MX Water Quality Sampling and Monitoring Station.
Stainless steel, heavy-duty , long life, ergonomics, security, superior construction, sheltered, no splash sampling from a sealed (when closed) MX Water Quality Sampler:
Steel Source Construction is a CERTIFIED firm and can be verified at  www.cpuc.ca.gov .
Innovation and Progression
Incorporating a certain  analyzing equipment system into our NDMX model, a leading, well known municipality throughout the nation, is claiming this
"performance measurement" regarding our latest Water Quality Sampling and Monitoring Station, the NDMX model:
Enhances monitoring capabilities at distribution sample points from weekly to continuous
$2,000 per week ($104,000 per year) cost savings for daily monitoring at each site
Ergonomic Station provides main connection for routine water sampling, in a sheltered, sealed and secure environment, as well as connection to and a installation solution for analyzing equipment.
Recent News
Steel Source Construction's SDMX (freeze proof)model is now available.
Call is to discuss a continuous flow option.
See article about Steel Source Construction on AWWA issued Journal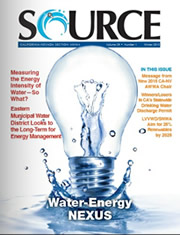 See our ad
in the AWWA Source Magazine
throughout 2015!